Moroccan Coastal Towns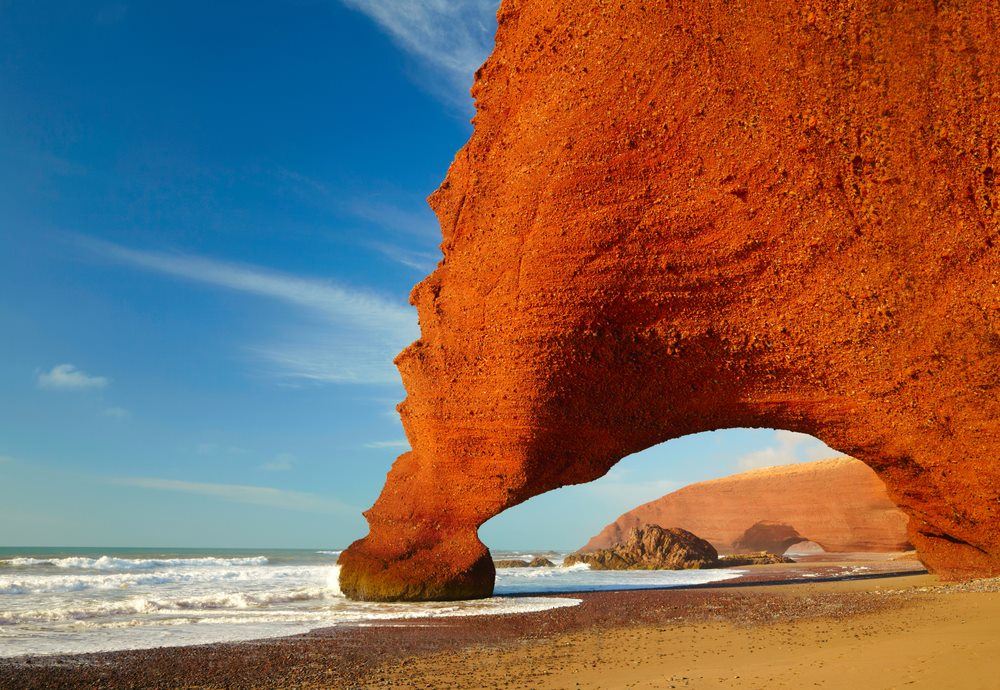 Beautiful Moroccan coastal towns waiting to be discovered
Morocco has more to offer than cities, Souks, Medinas and winding labyrinth like streets filled to the brim with history Morocco also has a fair share of coastal towns offering some quite stunning beaches, bathing and water sports.
Mostly the Moroccan coastal towns are off the tourist radar and often are quieter and more enjoyable to explore away from the hustle of the cities.
We have chosen some of our favourites which we hope you will enjoy exploring like we did, every time we visit we are always finding more to explore or notice something different from the time we previously visited.
Saïdia
This little sleepy seaside town away a coastal get away with a small tourist resort mostly reserved for the Moroccan government workers enjoying the golden yellow sand and warm Mediterranean sea with 14 Km of coastline awaiting to be explored with Sun loungers and umbrellas to hire, jet skis and pedalos and most uncommon girls wearing bikinis If you want to soak up the sun, relax or go boating or hiking this place is ideal for you with many restaurants serving beautiful seafood dishes.
Al Hoceima
This small coastal town offers a mountainous backdrop and is quite westernised compared to other coastal places in Morocco this coastal town induces a relaxing and calm feeling an ideal place to spend a few days and recuperate from the bustle of city life with a strong Spanish history that still dominates this town today the area offers hiking within the nearby recently opened national park.
Mirleft
This tranquil coastal town is a little bit off the beaten track so tourists tend to forget about all it has to offer surfers paradise great surf and quiet beaches. The town although set back from the beaches offer a traditional insight into Morocco with modest hotels and restaurants with a new cosmopolitan style slowly building with clear air and great views this is an upcoming little hotspot.
Essaouira
Known of the "wind city" of Africa it is a great place for wind surfing and other water sports however relaxing on the beach may sometimes be a little breezy this coastal town is popular with Moroccan tourists taking a break from the bustle of the cities. The city has a small medina where you can enjoy the shops without the hassle that you may tend to experience in bigger cities. As a port city there is always plenty of fresh fish caught daily so fish dishes are abundant you can enjoy a tasty dish called "Fish Chermoula" here as well as finding some of the best hotels.
Oualidia
This beautiful small coastal town spreading itself around a crescent shaped lagoon with golden sands where the sea is a little sheltered from a rocky break water so it's a little calmer than some other coastal towns if you like sea food this place is great for its Oysters and other shell fish. This resort is very popular with people of Marrakech and Casablanca as it is only a two and a half drive to those areas and offers a refreshing break from city life. The lagoon attracts many bird species and is great for bird watching or calmer waters if you want to enjoy a swim.
Sidi Kaouki
This small quant and calm town bustling with traditional life offers a golden sandy beach attracting kite surfers and windsurfers this warm but windy coastal town offers a wide range of cheaper hotels the beach offers some interesting rock pools at low tide along with a few cafes spread about where you can enjoy a morning coffee read the paper and look at the great views as far as the horizon the beach roles on, wondering along the beach you are bound to find your own secluded sandy spot.
Wondering which beach would be best for you? Give our travel designers a call and we will find your own enjoyable piece of Sun, sea, sand or surf.