Ouarzazate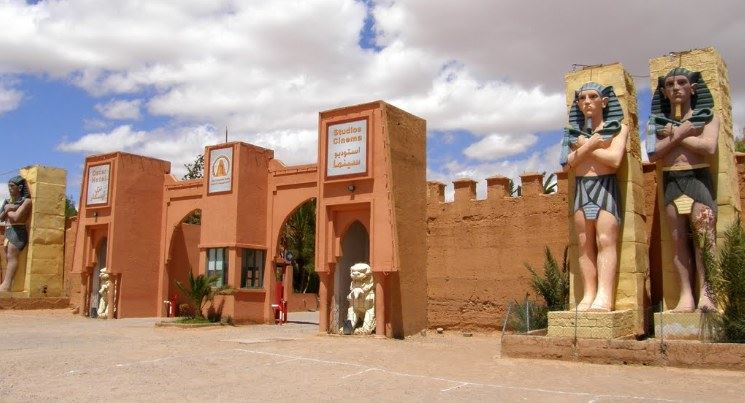 A magical city that serves as gateway to the mighty Sahara, Ouarzazate has been known to inspire Moroccans to say, "See Ouarzazate and die"! Known for its spectacular sunsets and dramatic mountain and desert landscapes, Ouarzazate is the main Berber city of southern Morocco, surrounded by beautiful valleys and once a main crossing-point for African traders traveling to Europe. Mountains and valleys with beautiful windswept formations roll for as far as the eye can see, and the Berbers and nomads who inhabit these regions of Morocco call them the Hamada, literally meaning "Desert Scrubland"; the word "Ouarzazate" means "without noise" in the Tamazigh language, capturing the essence of this remote, serene setting. Expanded under French rule in the 1920s as a garrison town, today the city is the administrative center of the Zagora region. Ouarzazate is also known for its film industry—the nearby kasbah, Aït Benhaddou, was featured in the 1962 David Lean film, Lawrence of Arabia—and "Ouallywood" movie studios now dot the landscape. The city is a perfect home base for exploring southern Morocco, from the Oasis of Fint, the Dadès Valley, and the Todra Gorge to Mount Mgoun, Skora, and Merzouga.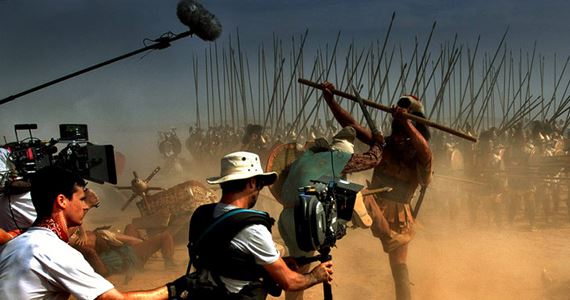 Be sure to explore the Taourirt kasbah, preserved in part as a Hollywood backdrop (in films such as Sheltering Sky, Gladiator, and Prince of Persia) and restored in small sections by UNESCO. A massive citadel sitting against the backdrop of the Atlas Mountains, the kasbah has nearly three hundred rooms within, first built by the Glaoui dynasty to house extended family and their retinue. Follow the maze of stairways to the top floor, where a prayer room lies through keyhole archways and traces of original stucco and tataoui (traditional Berber) ceiling can still be seen. Wander through the village inside the kasbah walls, where local crafts are sold in small shops.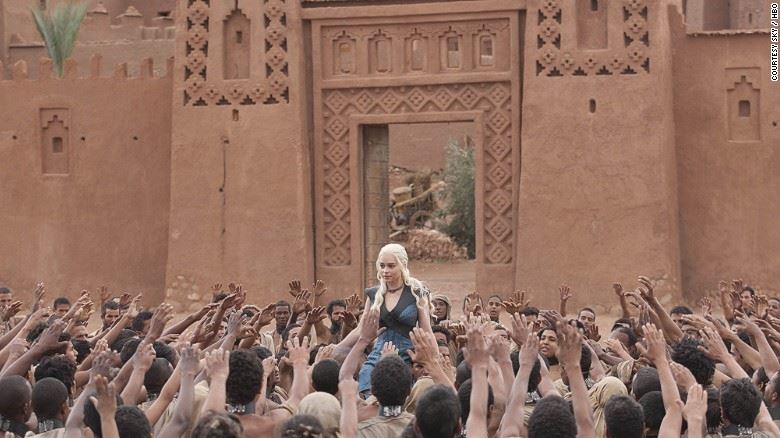 Ouarzazate's film industry is not to be missed, beginning with the first of the "Ouallywood" studies, Atlas Film Corporation Studios. Established by Mohammed Belghimi in 1983, the studio complex displays sets and props from movies filmed here, including Jewel of the Nile, Kingdom of Heaven and Kundun. The Musée de Cinema, opposite the Taourirt kasbah, is housed in a former studio and exhibits a collection of olds sets, props, and cinematic equipment.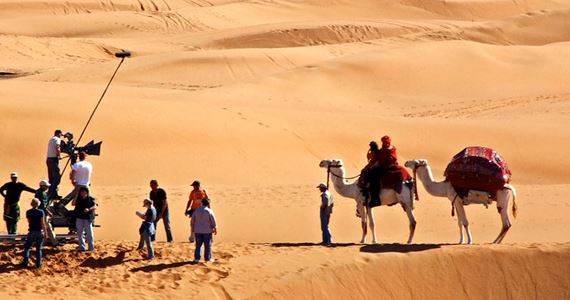 Ouarzazate's most famous attraction is the Aït Ben Haddou, a beautiful and ancient ksar (fortified city) that has served as a backdrop for many films and television programs. More than simply lending exotic atmosphere to blockbuster films, however, Aït Ben Haddou is primarily a massive fortification comprised of six kasbahs, all protected by UNESCO. Wander the maze of winding streets until you find a fortified granary that sports a spectacular view of the entire valley.

---