Day Trips from Marrakech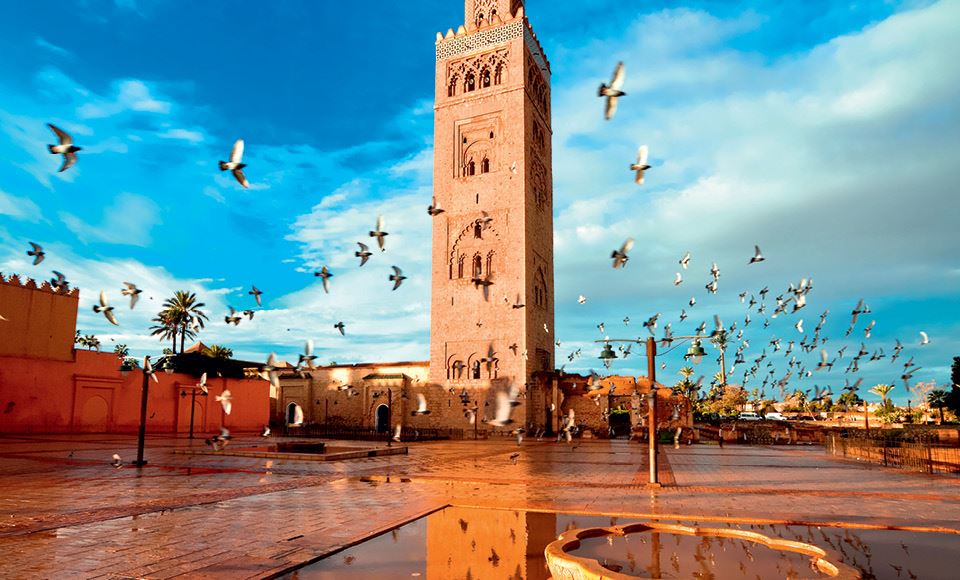 Marrakech excursions and day tours
Our Marrakech excursions and day trips provide you with a unique memorable experience where you can learn about the historical sites through a guided tour of the medina, a 4x4 adventure day to the Atlas mountains, a cooking class in a traditional Riad or a hot air ballooning experience to provide you with a remarkable experience to spend your time whilst visiting this fabulous country.
All our excursions are accompanied by Skilful selected multilingual licensed guides and drivers daily from Marrakesh using comfortable air conditioned vehicles.
Things to do whilst in Marrakech
Marrakech or "Marrakesh" in Arabic is the most visited city in Morocco a jewel in the south with many activities and things to do depending on your taste. We have put a few ideas on the list below of the most popular and enjoyable experiences if you would like something a bit different please do not hesitate to contact our travel design team who will be pleased to offer you other opportunities and suggestions.
Djamaa El fna Square
Known in Arabic as" Square of death" today it is far from its grizzly past as a place of public executions in AD 1050 now one of the most lively and busiest places An open air theatre with snake charmers, acrobats, fire eaters, story tellers, musicians, juice and water sellers all attracting the attention of tourists and locals alike as evening draws in the square fills with smoke from BBQ's and food stalls.
Majorelle Gardens
Majorelle gardens built by the French architect Jacques Majorelle importing exotic plants from all over the world has since become a top must see destination for people visiting Marrakech acquired by Yves Saint Laurent in the 1970s with an interesting Berber heritage museum annexed within the gardens which is also worth a visit.
Day trip to Toubkal National Park and Atlas Mountains
An hour's drive from the city will provide you with the awe-inspiring scenery of the snow topped Atlas Mountains with green lush valleys and Berber villages unchanged for centuries.
Day trip to Essaouira
Essaouira previously known as Mogador a breath taking beautiful coastal town located to the east of Marrakech a 2 hour drive is well worth a visit to see the walled Medina, Portuguese style fortifications, art galleries, fishing port providing daily fresh seafood to the local restaurants the ultimate place to enjoy a seafood meal.
Walk around the Medina Souks
The souks and Medina of Marrakech is very unique with its winding, labyrinth like narrow streets and alleyways full of colour and opportunity at every turn you can literally spend days there and still see new things every day with much on offer from craftsman's shops, stalls selling anything and everything and local people going about their business.