Family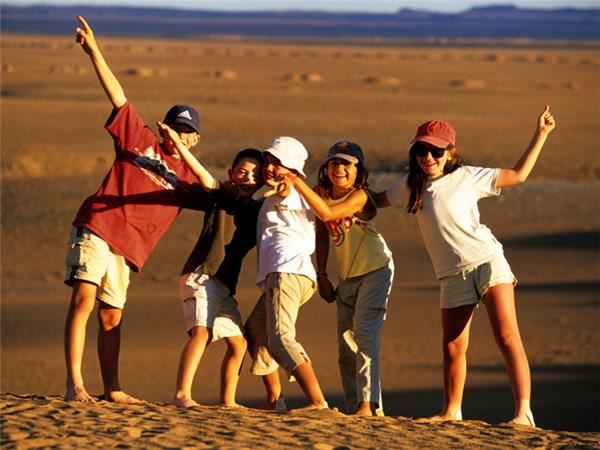 Family holiday
Families are important and their holiday time together is even more important we want to help make and keep your family holiday fun and exciting for all, we know it is difficult to choose the perfect family get away as family people ourselves we know all the possible scenarios and discussions that happen around planning your holiday and we like you would have never thought of a holiday in Morocco, but we know once you have tried it you will wonder why you never thought of it before.
A family holiday needs adventure, fun, fine food, great things to do, places to explore, welcoming and interesting culture and most importantly memories which will stay with you as your family grows and develops, something you can cherish forever.
It Begins With Marrakech
It starts in Marrakech a place which feels like you are in Aladdin with small alley ways, market stalls, walled medina, snake charmers a true feel of Arabian nights. For the time travellers amongst your family this ancient city doesn't disappoint where the modern world clashes with the past but remains unchanged the gracious and appealing architecture of the Koutoubia Minaret which can be seen from almost every point in the city.
Explore the Atlas Mountains
The snow-capped peaks of the Atlas Mountains are always something calling on to be explored our first stop and view is the Tinmal Mosque. Later, you will be taken to lfergane village giving you a tour of the heritage of Morocco as well as wonderful stunning views feeling at one with nature.
Life's a Beach
This part of the tour is where the children bury their dads or brothers, the grownups have a sneaky ice cream and a snooze but everyone has fun cutting through the Argan tree forests we reach the Taghazoute beach which is situated on the Atlantic coast. You can stop for a picnic lunch or even overnight if you want to soak up as much sun and sand as possible with a historical tour thrown in to keep the grey cells active.
Camel Ride
Visiting a country with a desert would not be complete if you did not take a camel ride over the sand dunes In Sidi Kaouki is where the entertainment begins as you mount your camel and cross the liberal sand dunes. The ride is exhilarating and feels like nothing you have experienced before a real treat for the whole family and will certainly provide you with lasting memories following the ride it's off for more fun at Essaouira Morocco's most attractive coastal city.
Before heading home or to continue the rest of your family holiday we suggest trying the whole day Marrakech city tour where you can see the local craftsmen making and c=selling their goods in the many workshops around the medina along with the many souks and market stalls where the h=whole family will enjoy shopping for souvenirs or gifts all of the sellers or crafts are in their own area so it is easy to compare similar objects and price and is an excellent way to practice your bargaining skills. If you're a family of shoppers or if just a few members are satisfied with shopping this is a good place to satisfy your desires while the non-shoppers amongst you can get just as much enjoyment at watching you bargaining or enjoying a cup of mint tea watching from a distance.