Golf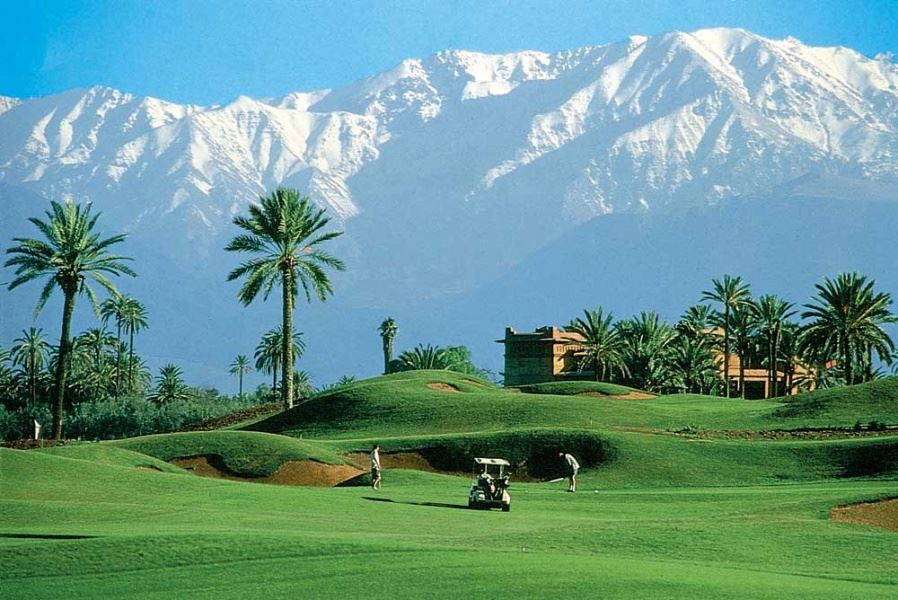 Golfing holidays & short breaks
Morocco is an amazing golfing destination just like Turkey, Spain and Portugal with many courses close to beautiful historical cities where there is plenty to see if you wish to have a break between games.
Golf is a great excuse to visit Morocco but there is also more if you desire beautiful beaches, Sahara desert, Souks, Historical walled cities and fine hotels.
We have listed a few cities which have golfing facilities and where you can enjoy your golfing holiday
Agadir
One of leading resorts in the world for Golf visited by people from all around the world situated on the coast with sunshine for 300 days of the year so its unlikely that rain would stop play although once destroyed by an earthquake in the 1960's it has now been reborn better than ever with enchanting views at sunset. An up and coming place which is becoming an ever more popular golfing spot year after year.
Marrakech
Many beachside resorts offering gold courses an ideal place to stay for the golfer who wishes to also spend some time with family between games. Marrakech offers great culture, food, handcrafts and textiles. The famous Jemaa El Fna Square is also a great place to spend your evenings which comes alive with storytellers, snake charmers, musicians, shopkeepers and food stalls attracting your attention and providing entertainment side by side and in harmony.
Morocco offers a wide range of golf courses for any type of player with lots of great places to stay and places to explore in-between games it is a truly wonderful place to visit for a golf tour or break.