For Travel Agents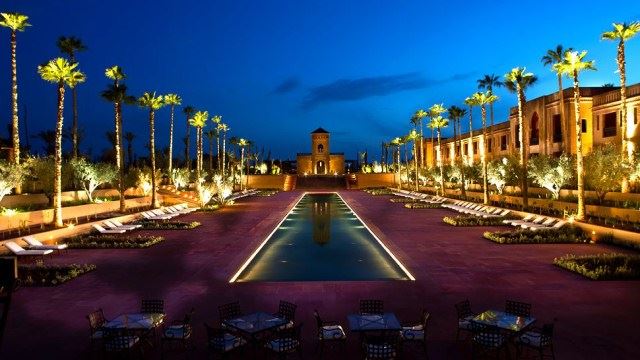 Morocco Private Tours by Flawless Travel is a perfect choice to meet your demands for an agency that fully focuses on tailor-made luxury travel services in Morocco. Flawless Travel contacts you directly to design the perfect trip that fulfills the travel expectations of your clients. We conscientiously take care of all of their travel details from the moment they arrive until their departure from Morocco.
Morocco provides a thought-out travel experiences that include unique destinations, distinct and luxurious accommodation and exciting activities, smooth transfers, all whilst giving guests freedom and space to relax and experience Morocco.
Benefits of choosing Morocco Private Tours by Flawless Travel :
* Fully Tailor-Made Itineraries
'Each guest is special and unique' - Flawless Travel is starting point. We do not restrict our guests with fixed and regular programs. All of our programs are customized by our travel advisors to fulfill your clients' special requests. We create new programs for each guest reflecting their style and needs.

* Quick Access to Travel Advisors via E-mail, Whatsapp, Skype, or GSM.
To reach our travel advisors and our concierge support service, choose your preferred method of communication: e-mail, message, mobile or office phone. Flawless Travel luxury travel designers provide swift responses and services, detailed itineraries will be sent within 24 hours after your request. Therefore we're able to anticipate all possibilities and choose the best services even before you need to ask.

* 24/7 Non-Stop Assistance & Special Care
Flawless Travel is not only a travel agency but also we think of ourselves friends to our guests as our friends. We rely on long-term friendships and cooperation. Our guests are all welcomed personally by our operation manager in their hotel after they have welcomed by our travel assistant upon their arrival and all of travel documents will be delivered to their room before their check-in. During guests' trips, we are in regular contact to make sure they are satisfied and find out if they or need anything or if we can help. Contact numbers are given for cases of emergency, open 7 days/ 24 hours.

* Best Hotel and Room Suggestions
All hotels that we recommend are the best in their regions. Our choices are made based on our experience and guest comfort as a priority, together with the best location, closeness to centers, views, high quality service, etc. As our operation manager is presented at the hotel to welcome our gusts before their arrival, we always control and guarantee best rooms in given categories.

* Room Upgrades
Sincerity is an important element in our working ideology. Mutual trust and guest satisfaction are more important to us than written documents. Thanks to our special contacts from the hotels, we are able to upgrade rooms depending on availability.

* Unique Restaurant Suggestions
Food is a very important part of our culture, and so we are rather sensitive about this! Based on our gourmet programs that we've organized for years, we make the best advices using the knowledge we like to share with our guests. Many local restaurants have a high level of service quality but it's also necessary for us to know the ambience & atmosphere, the restaurant layout & plan, the menu, the ingredients to ensure 100% satisfaction. It's not only booking the right restaurant that's important, it's also the best table.

* Free Concierge Services
Booking a restaurant table for the dinner, havinh unique and helpful information for discovering, selecting the best places to see, the best locations to be... guests need only to talk to our concierge team. It's all part of the package and available with 24/7 support.
---