Beach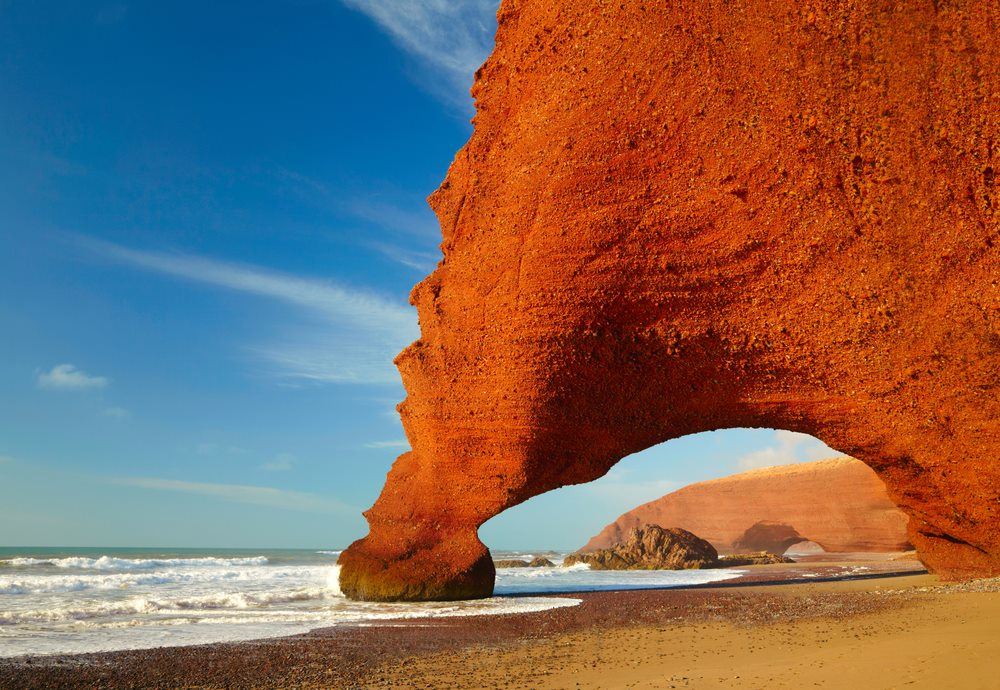 Sand & Sea
If it's the beach and the sea you want Morocco has many beach locations and resorts as well as lots of water activities, like windsurfing, kite surfing, boat rides and much more.
Essaouira
Essaouira feels exotic a city within historical walls visited by people from all around the world a fascinating place with beautiful beaches fishermen selling their catch fresh from their boats, you can learn kite surfing or just chill out on the beach or in the many bars, restaurants or cafes. The sand dunes start at the other end of the city where you can take part in horse riding and dune bashing.
Al Hoceima
Al Hoceima the perfect place of escape the beach is surrounded by the Rif Mountains along the Mediterranean coast. Al Hoceima is usually popular with visitors from France and Germany probably because of its alluring crystal clear water and golden sand. Take a stroll along Avenue Mohammed or you can try the Tala Youssef beach which is often less crowded and a little quieter.
Legzira
Legzira cantered between two towns Mirleft and Sidi Ifni these secluded beaches with spectacular natural arches and sandstorm cliffs make provide some appeal to Legzira with the sunrise and sunsets being a spectacular attraction well worth a stroll along during sunset. The accommodation is more affordable than other beach resorts in Morocco.
Sidi Kaouki
Sidi Kaouki situated 17 miles from Essaouira this beach is a good place to visit if you are interested in visiting different beaches and areas on your holiday it has a refreshing feel from the wind a great place to wind or kitesurf.
Morocco boasts 300 days of sunshine a year with many beaches with golden sand and clean beaches it is a suitable place to enjoy a beach holiday.