Merzouga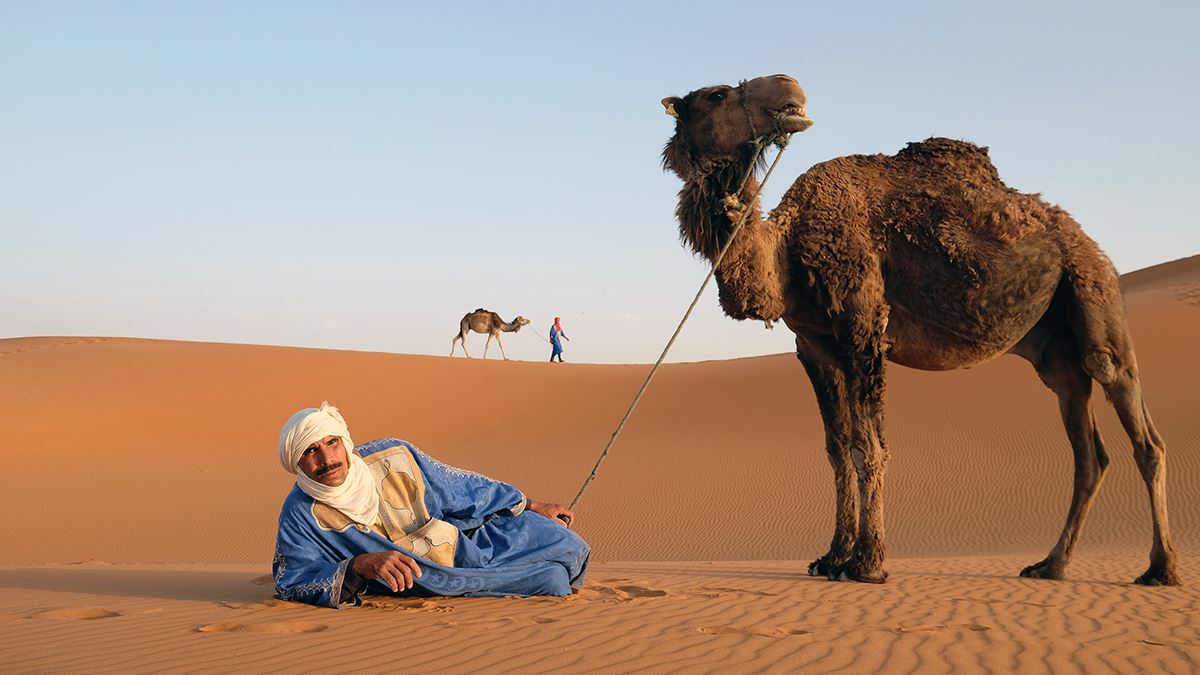 Merzouga is the small dessert town situated next too large moving sand dunes often taller than any London skyscrapers, this is where you ride into the Sahara desert on camel or in a jeep watching the sand dunes change colour as the sun sets.
This intriguing place is home to dessert life and the sands have created an exotic culture born from nomad tribes rich in folk dance and traditions that have gone unchanged for years you can spend a few nights in a tent and live traditionally, Nomads live in caves and they are always happy to welcome visitors and share a cup of tea.
In Merzouga you will come across the traditional spiritual and mystical music "Gnawa" listening or dancing to this music will take you back to its traditional routes and make your stay all the more meaningful.
Take an overnight camel tour, sand ski, hire a 4x4 and take it for a spin over the sand dunes there is plenty of activities or you can take the cultural and more relaxing option of mixing with the locals Berbers and Arabs alike in the local villages who are moving about their daily lives some offering visitors the opportunity to dine or drink mint tea together making you feel very welcome and a part of the family rather than a tourist this is probably what allures travellers to spend a few days in this remote dusty land.
This little town offers a diverse and un comparable experience where dessert, traditions, and the modern world slowly mix blurring the lines between modern and historical times making it a must visit destination that attracts many travellers each year offering an experience difficult to find elsewhere.
---