Festivals in Morocco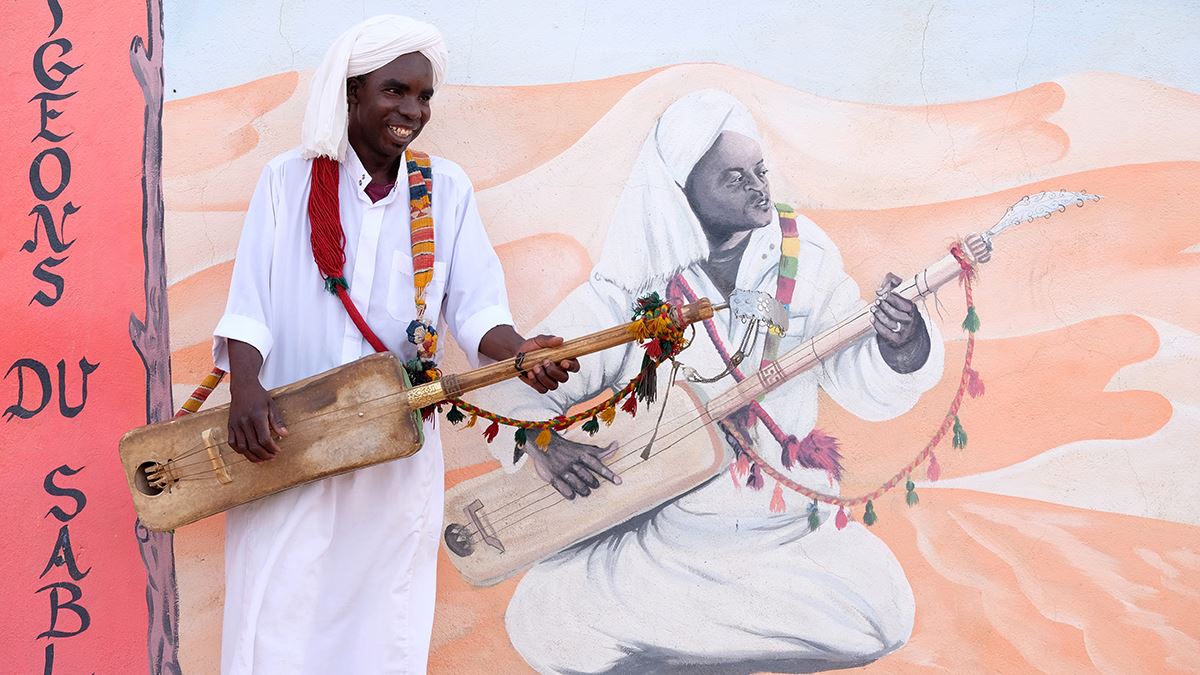 Due to Morocco's cultural diversity and complex history Moroccans are always celebrating something and is always full of surprises therefore we have compiled a list of some of the common festivals but this is by no means a complete list of events.
Morocco's Festivals by Month
January
Morocco's New Year celebrations which are observed at two different points in the month. The first, best known to the Western world, is January 1st. This day is a national holiday in Morocco, and Moroccans typically spend it resting from the previous night of fun celebrations.
A couple of weeks later on January 12th and 13th is when the traditional Berber community of Morocco celebrates Yennayer the Amazigh New Year inaugurating the beginning of the crop year. The most traditional Morocco festivals occur in the middle Atlas, where Berber tribes sing, dance and prepare couscous in the hopes of obtaining a prosperous agricultural year. However other cities across morocco now organise events and celebrations to mark this occasion.
Around January 11 all of Morocco celebrates its Proclamation of Independence from the French colonial power. It is a national holiday celebrated with street decorations and public festivities in various cities throughout Morocco.
February
Tafraoute's Almond Blossom Festival as Morocco's almond-producing capital, Tafraoute has historically held a small agricultural gathering every year to sell almond products and celebrate the year's harvest. A local folklore celebration involving traditional Berber music, dance and theatre. Among the valley's ancient Roman ruins with market stalls lining the streets and stage performances.
March
In the small town of M'Hamid El Ghizlane (60km south of Zagora) the International Nomads Festival is a free open-air event celebrating all aspects of nomadic culture. Invited are local, national and international artists who present their poetry, music, dance, storytelling and handicrafts.
April
The Marathon des Sables (The Sand Marathon) is a unique event taking place every year over the course of 10 days. Considered the toughest foot race on Earth taking place in the Sahara desert covering 251km (156mi) if you wish to take part places are limited and you need to sign up early to avoid disappointment.
The Sufi Music & Cultural Festival is held every year for 8 days in the imperial city of Fez the festival brings together Sufi religious leaders as well as artists from around the world to showcase their poetry, films, music, dance and artworks. Scholars also gather to discuss important themes around Sufism such as human rights, cultural diversity and world peace.
Music Festival Fez Morocco
In mid-April the Merzouga World Music Festival takes place among the majestic dunes of Erg Chebbi. This festival features artists, dancers and musicians from all around the world. Sports activities also take place that can be especially enjoyed by the little ones.
May
In Fez, you'll find the Festival of World Sacred Music, gathering musicians, scholars and art enthusiasts from all over the world. The week-long event features free concerts, a film festival and a forum where debates are held.
Roses from Kelaat Mgouna
The Festival of Roses is one of the prettiest celebrations in Morocco, dedicated to commemorating the season's rose harvest. It is held approximately 50 miles north of Ouarzazate in El Kelaa M'Gouna, a town affectionately also called the Valley of Roses. Along the narrow streets of the souk in El Kelaa M'Gouna, you'll find delicious food stalls, Berber dancers and singers, and even a parade of floats.
A modern festival is the Mawazine (Rhythms of the World) which takes place in Rabat. Taking place over eight stages, the festival takes over Morocco's capital to with some of the world's most popular artists with past headliners including Kylie Minogue, Elton John and Whitney Houston. Increasingly, Moroccan artists are featured as well using the festival as an opportunity for their big career break.
June
Gnaoua World Music Festival held in the picturesque seaside town of Essaouira every year over the course of four days this festival celebrates the Gnaoua people and their ancestral contribution to the world. You can watch dance and musical shows whilst connecting with the artists in more intimate performances and open debates.
Marrakech du Rire the 5-day international comedy festival taking place in Marrakech. The kings and queens of comedy along with young comedians putting on many comedy shows across many venues in the city. Most performances are done in French and or Arabic.
July
Timitar Music Festival which takes place in Agadir. Widely recognized as one of the premier African music festivals, it features over 40 artists from all corners of the world to promote Amazigh culture.
Chefchaouen, Alegria celebrates culture and diversity with a two-day event. Musical performances, photography exhibitions, local talent shows and traditional foods fill the streets showcasing the best of Moroccan and international culture.
On the 30th Moroccans celebrate the crowning of His Majesty King Mohammed VI with the Feast of the Throne. As a public holiday, people take to the streets celebrating with fireworks and parades.
August
The Tafraoute Summer Music Festival, held in Trafraoute, is a free three-day event featuring local bands, musicians and artists from all over Morocco.
The Moussem Moulay Abdellah Amghar, held in El Jadida, is a fascinating religious and cultural festival honouring the Sufi Saint Abdallah Abou Lmahasin Mohammed Amghar you can see Moroccan folklore art including fantasia performances, traditional orchestras, songs and dances.
September
Annual Tanjazz Festival both amateur musicians and household names come together to light up the stages of Tangier for a three-day event. Workshops are available for dancers and musicians throughout various sites in Tangier.
Imilchil Marriage Festival a traditional Berber custom happens once a year and seeks to bring together families of various local tribes to meet and marry their sons and daughters. Visitors are allowed to attend the event, but discretion is advised while observing the ceremonies.
October
The Dates Festival in Erfoud celebrates the season's dates harvest with religious ceremonies, a colourful procession of traditional costumes, camel races and music and dance.
Taragalte Festival a three day festival in the Sahara desert relax on the sandy dunes, listen to music, dance under the moon and participate in riveting discussions on peace, stability and environmental protection.
November
Independence Day on November 18th the day is celebrated throughout the country with colourful parades and street vendors selling traditional foods.
December
Tan Tan Moussem festival the event brings together more than 30 tribes from southwestern Morocco and other parts of northwest Africa to worship, exchange stories, dance, and compete in camel races.
Marrakesh International Film Festival honours the best of Moroccan cinema with awards presented in a variety of categories. Movie screenings take place at Jemaa el Fna square as early as 11am during the week-long festival.
New Years Eve, it's tradition to spend New Year's Eve under the stars in the Sahara Desert for a night you won't forget. Night-time in the Sahara Desert
Some festivals vary as they follow the Islamic (lunar) calendar.
Aid el Kebir. Traditional on this day families come together and sacrifice a sheep or goat and share the meat at a family meal. The holiday is a remembrance of Abraham's willingness to sacrifice his son at God's command and God's mercy of replacing the son with a sheep. Thirty days after that, the Prophet's Birthday (Eid El Mouloud) celebrates the birth of the Prophet Mohammed with various cities putting on lively moussems.
Possibly the most well-known Muslim celebration in Morocco is Ramadan which moves 10 days forward on the Western calendar every year. It is a time of intense prayer and reflection for Muslim typically marked by a fasting ritual.
---