Adventure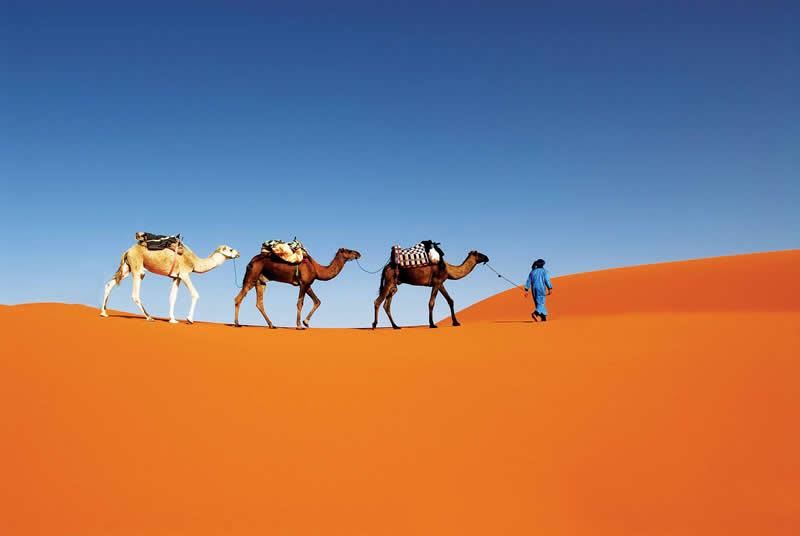 Adventure & Desert experience
Adventure is around every corner in Morocco closely followed by mystery, magic and enchantment for the adventurer there is plenty of sources of adventure and excitement with the Sahara desert, exotic beaches with various water sports and many dynamic cities.
The adventure starts with trekking at great Atlas Mountains snow-capped and waiting to be explored many trekkers round the globe come to take on the challenge within the mountains you will not only be close to nature but close to traditional life of Morocco as the small villages dotted around have gone unchanged for centuries and always opening their doors for visitors something that is hard to be matched in any other part of the world. The mountains offer places to camp and cycle in the Atlas Mountains with Jebel Toubkal the highest peak in Morocco that always rewards and satisfies when you reach the summit.
If you like to explore the wild and rugged landscape but prefer less exertion than trekking then a safari ride in the desert and amongst the sandunes is always a good choice and one of the bestselling adventurous activities. The 4x4 vehicles safari tour visit the enormous Sahara Desert with the option of sleeping under the stars and enjoy enchantment of the Sahara Desert which is at its most beautiful during sunrise and sunset, always popular amongst honeymooning couples.
More to Morocco's bow of adventure is a camel ride something popular amongst families with children across the sand dunes with many a laugh to be had as you just learn to mount the camel and set off into the dessert as you start to feel a part of nature and the dessert.
For the adventurous cook there are many cooking courses where you can learn how to prepare and enjoy the fabulous food you enjoyed on holiday at home, you will be shown the typical ingredients of the dishes and will have a go at locating the best ingredients for your dishes.
For an adventure for the senses particularly the sense of smell the tanneries in Fes are always a great day where you can see how leather is made using very fascinating traditional methods this is also a good place to shop for leather goods as the tanneries are surrounded by leather shops where the shop owners are always pleased to talk to you about how their goods are made
Morocco has many adventurous opportunities and places to explore as well as activities to participate in from water sports to trekking, Camel rides, to cooking whatever your interest our travel designers are ready to talk to you about your particular adventure and are looking forward to provide you the adventure of a lifetime.