Tangier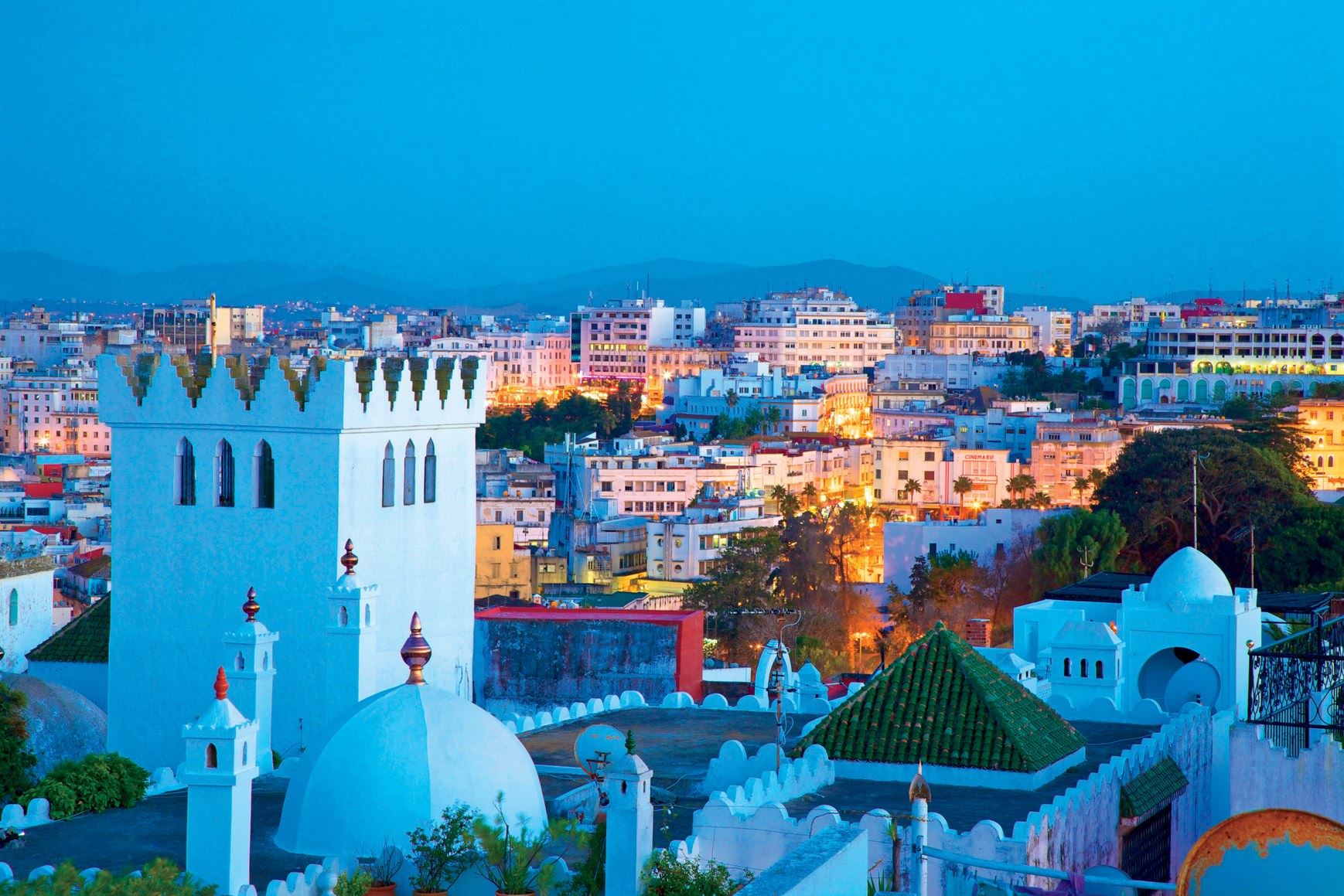 Built within the slopes of limestone hills this port town offers great seafood cuisine with a mixed cultural influence enjoying the invigorating sea view of the "straight of Gibraltar" and southern parts of Spain.
Tangier offers newly restored parts of the city and old town which has been influenced by the King of Morocco promoting the area as a high end luxury port town which now has many yachts docked belonging to the wealthy who are using Tangier as a port of call on their tour of the Mediterranean sea.
As you stroll along the streets indulging on the mix of cultures following the rich history from the early to mid-20th century where by Tangier was under the influence of many coalition administrations to name a few French, Spanish and British providing recognizable architecture and religious buildings you may also recognise some of the back drop from The James Bond film "Spectre". During the 1950s and 60s the city has experienced many influences from artists and writers venturing from Europe and the United States.
Tangier is rich with attractions to keep all types of travellers with different interests occupied from museums, churches, caves, shops and excellent restaurants and cafes offering a wide range of sea food and other local dishes.
Tangier is accessible by road and a rail network connecting with the many main Moroccan cities, as well as offering many beaches, sunshine and an exclusive Marina you will also feel welcome by the Moroccan charm and friendly people as you wonder around the streets a rich past of spy's, eccentric artist, writers and its now notable former sleazy past which has shaped the modern Tangier where an adventure awaits around every corner.
---