Casablanca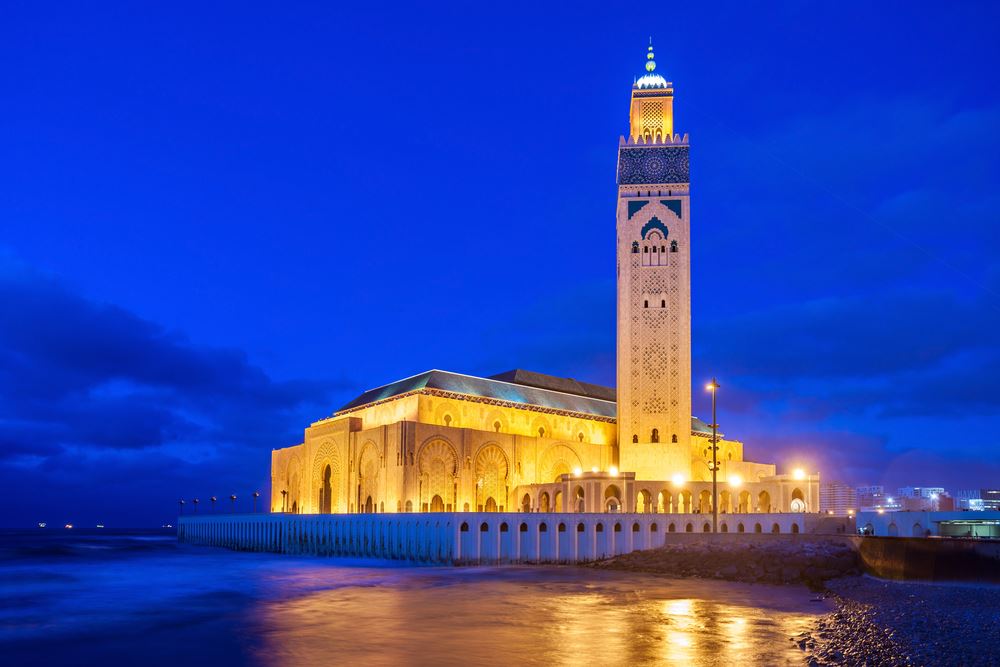 For most English-speaking visitors to Morocco, Casablanca is forever immortalized as a hub of World War II resistance and romance, the site where Humphrey Bogart uttered a tender "Here's looking at you, kid" to a young Ingrid Bergman. In reality, Casablanca is modern Morocco's primary business hub and largest city, the place where young Moroccans come to seek their fortunes. First settled by Berbers in the seventh century, the region was conquered by the Almoravids in 1068. In 1907, the French landed here, and Casablanca is the most European in look and sensibility of Morocco's cities.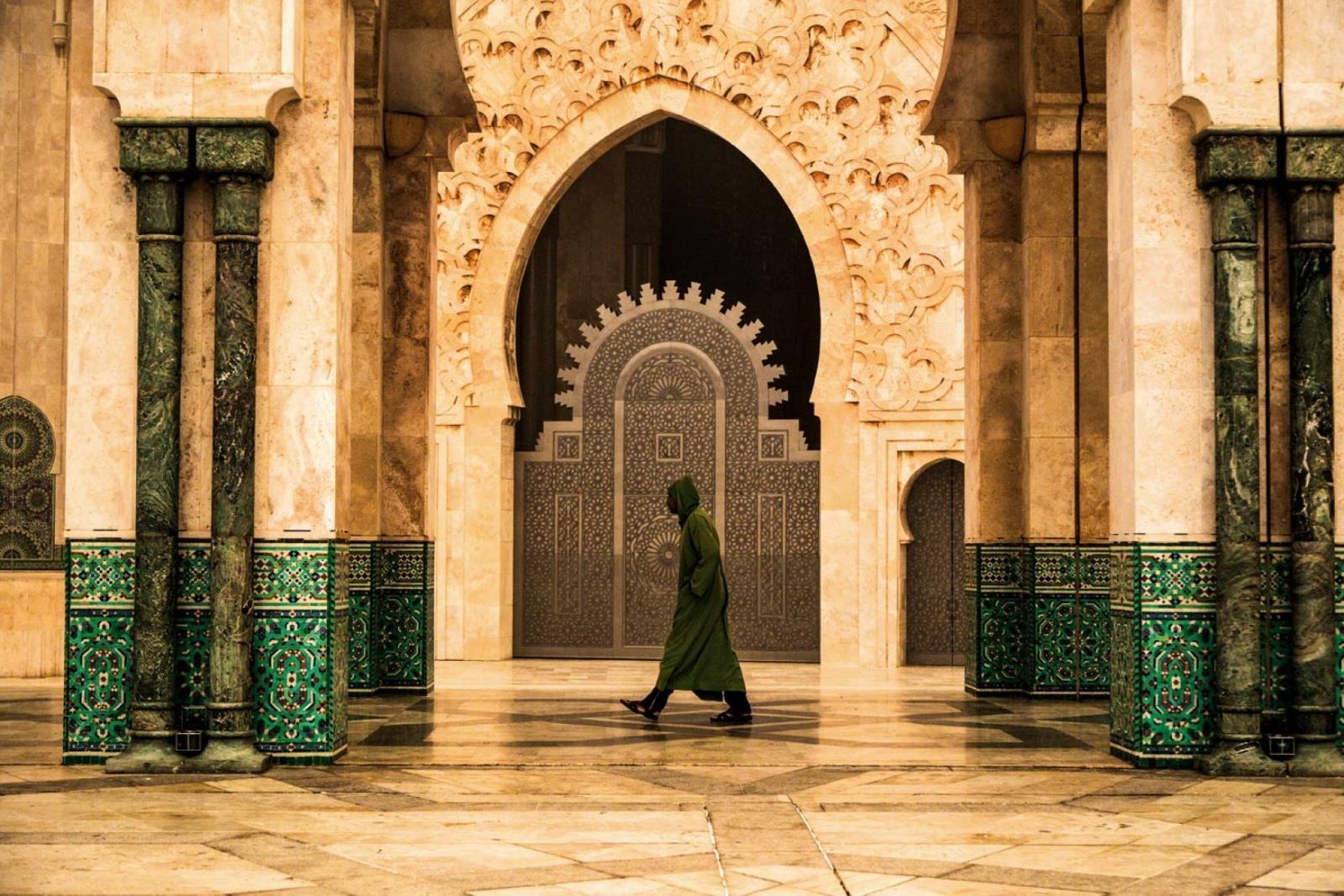 The nineteenth-century medina features winding lanes, tree-shaded squares, and many shops. Enter through the Bab Marrakech or through the gate next to the rebuilt clock tower (at twenty meters high, perhaps the most recognizable downtown landmark) at the Place des Nations Unies. Stroll leisurely through the oldest part of the city en route to one of Casablanca's most impressive attractions, the Hassan II Mosque. On the north side of the medina, facing the port, stand what remains of Casablanca's eighteenth-century fortifications, known as the sqala, offering splendid views of the sea.
The third-largest mosque after those in Mecca and Medina and able to accommodate 25,000 worshipers, the Hassan II Mosque is an enormous and elegantly decorated building constructed in honor of the former king's sixtieth birthday. Dramatically set on an outcrop over the ocean, the mosque's minaret stands 210 meters tall and boasts hand-carved stone and wood, intricate marble inlay and flooring, gilded ceilings of cedar, and exquisite ceramic tiling or zellij. Completed in 1993, worship space features a glass floor through which the pious can see the ocean breaking over the rocks below. The artistry and breath-taking natural setting render this mosque the city's true landmark.
Casablanca is also home to several fascinating museums, including the Moroccan Jewish Museum, the only one of its kind in the Arab-speaking world. Set in a beautiful garden villa that once housed a Jewish orphanage, today the museum charts the history of Jews in Morocco across two millennia. Also well worth a visit is the Abderrahman Slaoui Foundation Museum, housing a collection of Moroccan decorative arts. The museum also showcases its patron's wonderful collection of Orientalist travel posters dating from the 1980s through the 1950s, as well as ceramics, inlaid furniture, Berber jewelry, colored glass jewelry boxes, and perfume flasks. Contemporary Moroccan and international art is richly on display in the elegant 1934 Art Deco Villa that houses the Villa des Arts de Casablanca.

---