Chefchaouen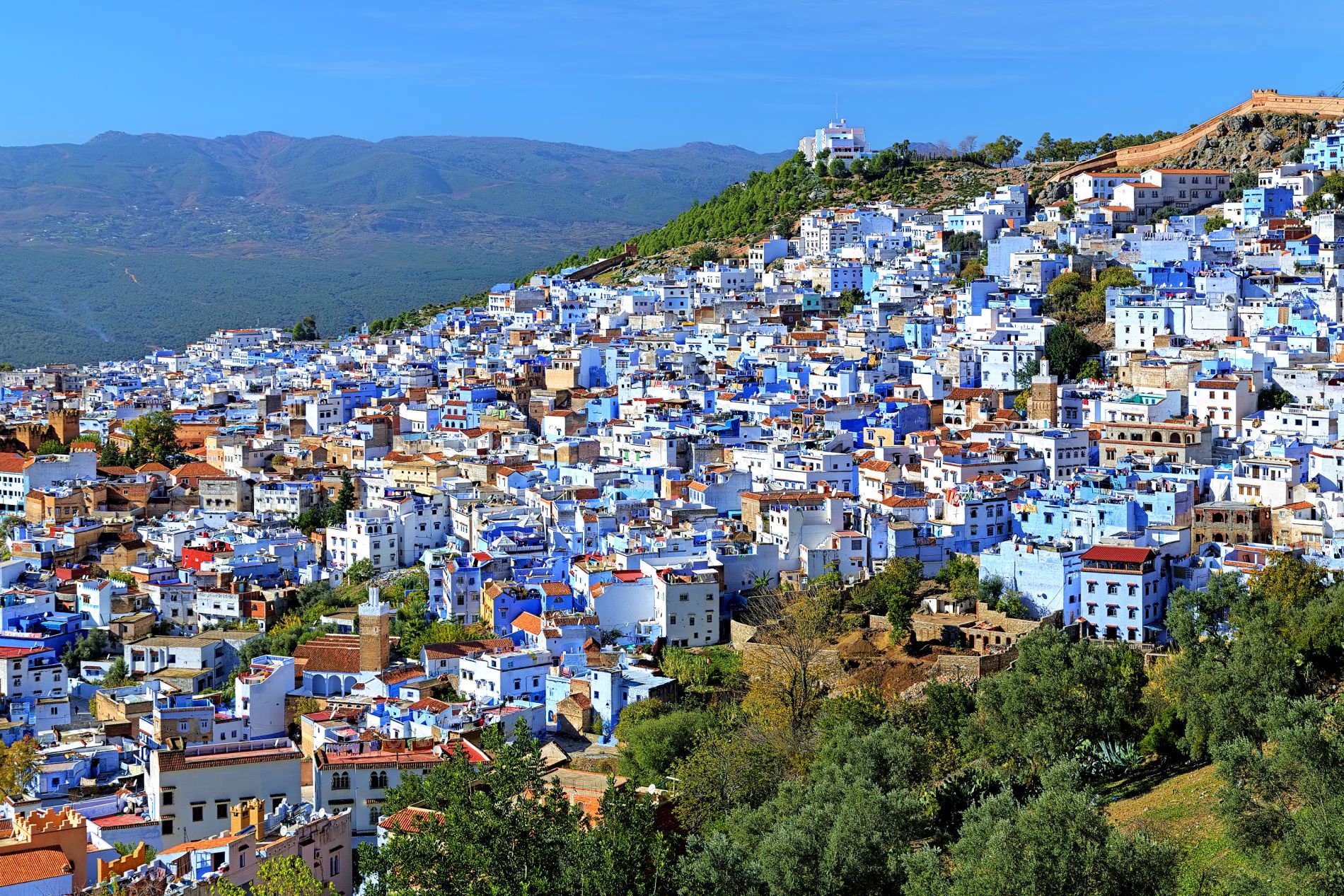 One of the most picturesque towns in all of Morocco, Chefchaouen (often shortened to Chaouen and known as the "Blue City") lies between two stark peaks of the Rif Mountains, seemingly a world away from the urban centers of Fès and Marrakech, and a wonderful place to explore, relax, and take a day trip or two to the invitingly cool mountains nearby. Long a strategic mountain refuge, the history of Chefchaouen began in 1471, shortly after the Portuguese conquest of Morocco, where a local leader sought protection in the mountains. In addition to harboring refugees from the Portuguese and the Spanish Inquisition in the ensuing centuries, in 1760 a mellah or Jewish quarter was established in the town, bringing with it the now-distinctive blue glazing that now washes over the entire town.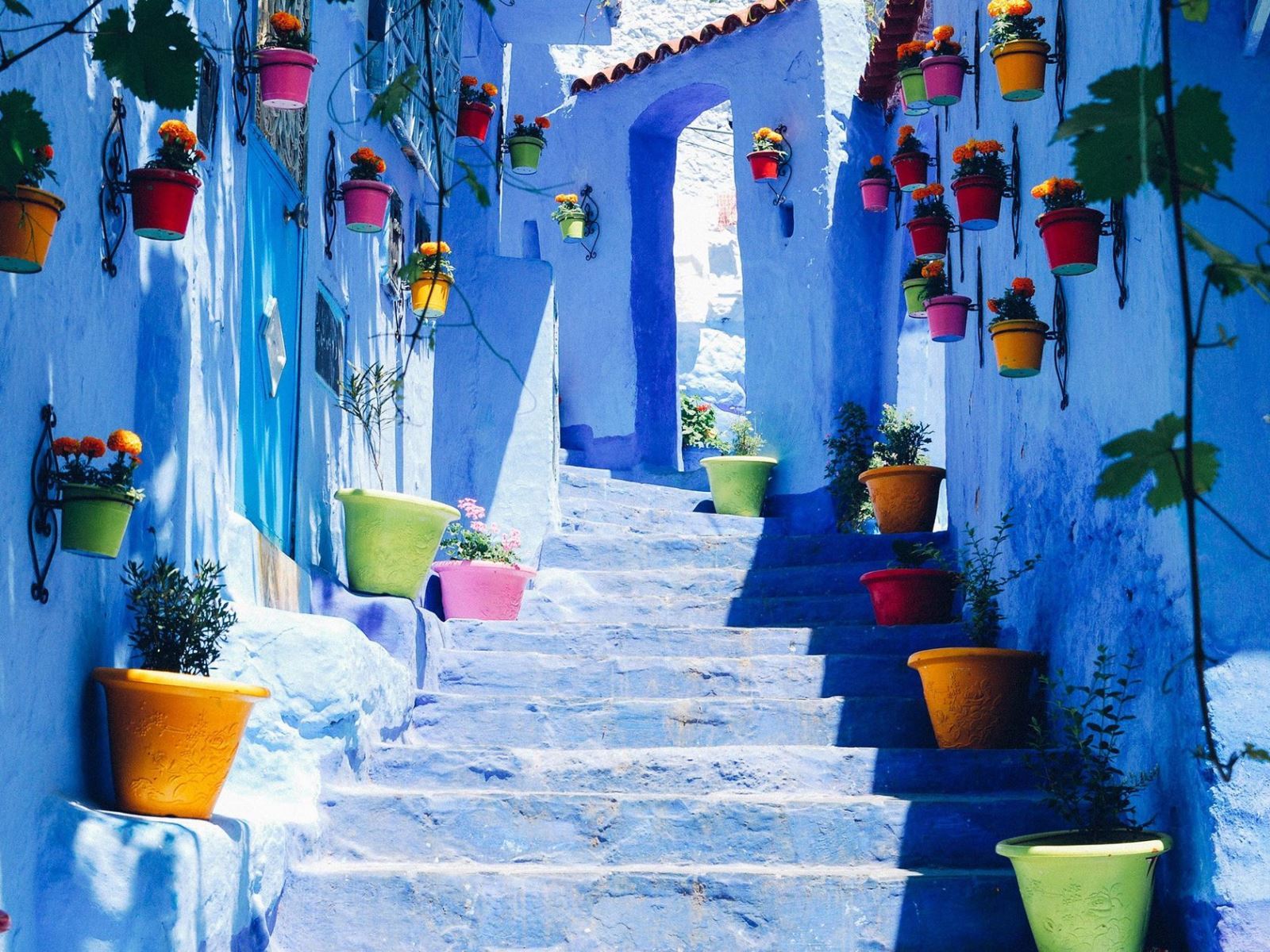 Chefchaouen's blue-walled medina is one of Morocco's loveliest and most relaxed, a wonderful maze of alleys and lanes to wander for hours without fear of getting lost or being hassled. At the heart of the medina is the cobbled Plaza Uta el-Hammam, dominated by the red walls of the kasbah and the nearby Grande Mosquée, built in the fifteenth century by the son of the town's founder and celebrated for its unusual octagonal tower. Just off the main square are two traditional bath houses or hammams, offering gender-specific bathing times throughout the day. The town's fortified and now heavily restored kasbah sports a lovely garden, an interesting ethnographic museum (also in a beautifully restored building), and an art gallery that features the work of local artists. Be sure to admire the view of the medina from the kasbah tower.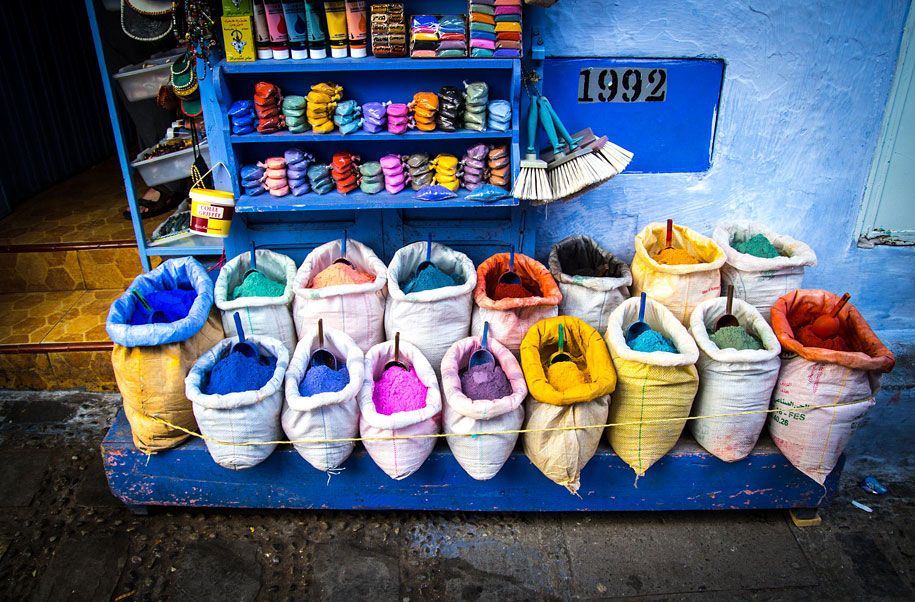 Just beyond the northeastern gate of the medina lies the Ras el-Maa (literally "Head of the Water"), a small waterfall where locals bathe and even do their laundry.

---