Essaouira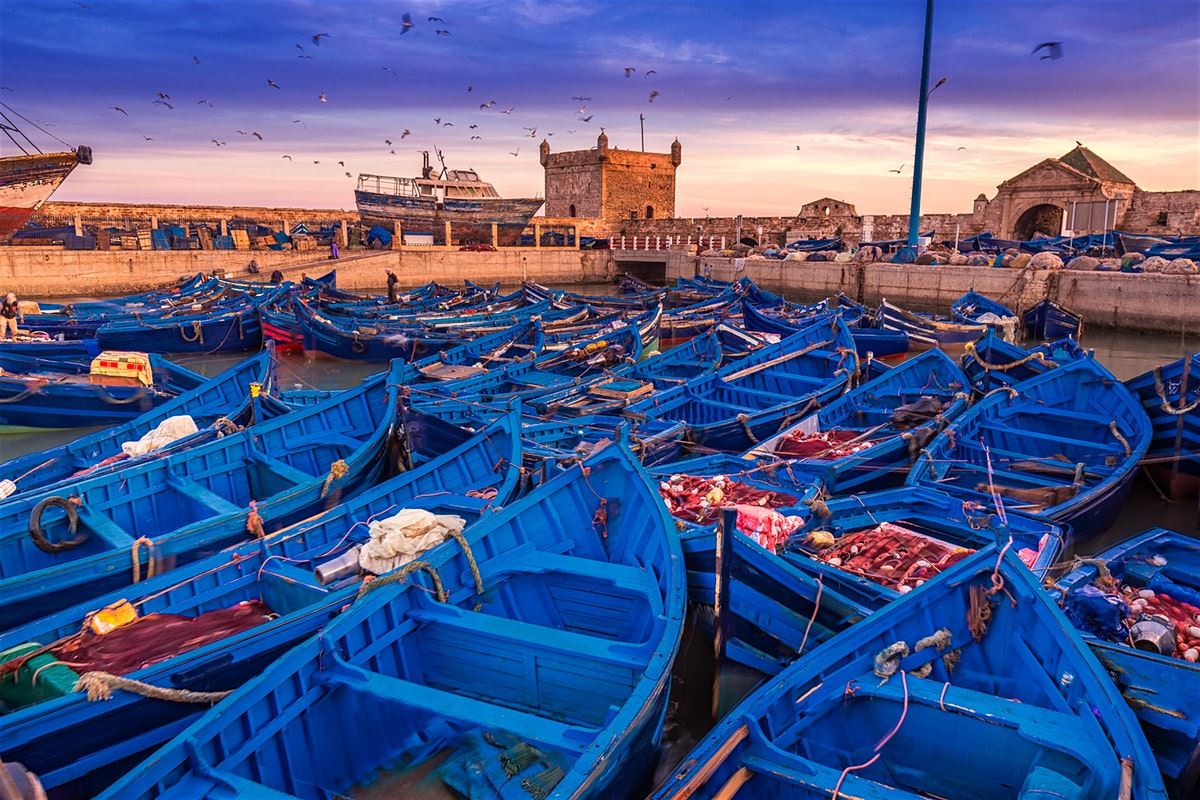 Two hours southwest of Marrakech on the windy Atlantic coast, Essaouira (called "Swerah" by locals, sometimes "Mogador" after its former Portuguese name) often marks the highlight of any trip to Morocco. Combining excellent beaches, great cuisine, and a truly vibrant culture with a relaxed atmosphere, Essaouira is also a celebrated center for music and the arts; each year in June the Gnaoua Festival of World Music celebrates traditional musical forms. First settled as early as the fifth century CE, the town passed through many hands, becoming a fortified Portuguese stronghold in the early sixteenth century and falling under pirate hands in the eighteenth.
The walled medina dates from the late eighteenth century and was named a World Heritage Site by UNESCO in 2001. As a well-preserved sample of European military architecture in North Africa, Essaouira's medina offers a tantalizing maze of narrow lanes, market squares, street vendors, leafy plazas, and white houses with ornate wooden doors. As the sun sets, be sure to take a stroll along the old Portuguese ramparts, with stunning views of the Atlantic and the medina behind. Just off the coast lies Île de Mogador, actually two islands and several tiny islets, all uninhabited. The islands form a sanctuary for Eleonora's falcons, which can be easily seen through binoculars from Essaouira beach. Also be sure to visit the Sidi Mohamed Ben Abdallah Museum, housed in a refurbished nineteenth-century riad or traditional house.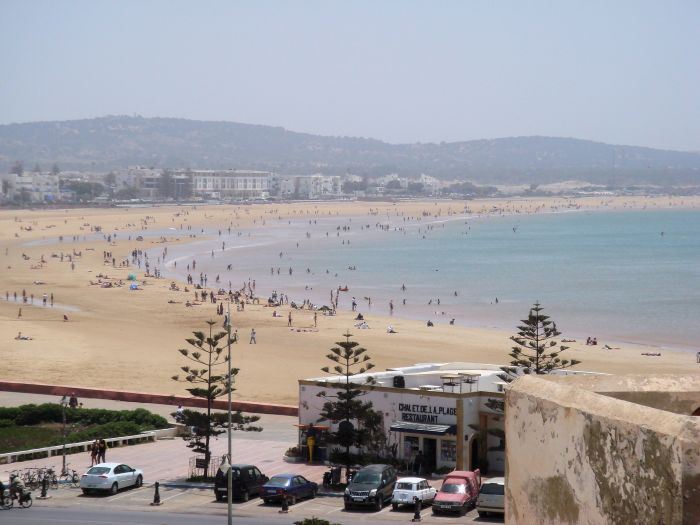 In the eighteenth century, nearly half the population of Essaouira was Jewish, and a tour of the extensive and well-preserved mellah or Jewish quarter is a must for any visitor. The synagogue is still active, serving both pilgrims and Jewish tour groups. The Jewish cemetery, located right by the ocean, departs from customary burial practice by representing human forms on tombs and memorial markers, with inscriptions in both Hebrew and French.

---