The Dadès Valley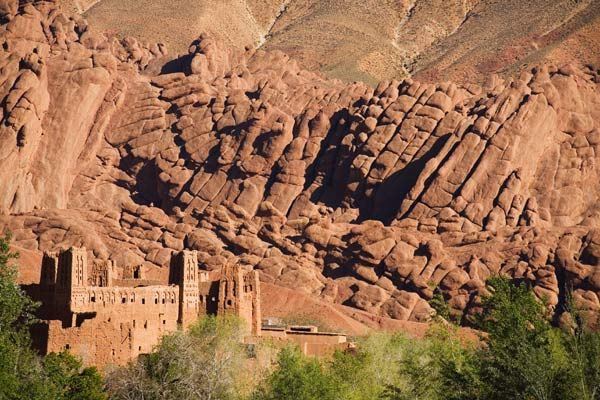 The Dadès Valley, with its numerous nomad crossings, rose-colored alleys, and two-toned kasbahs defies description. Stretching from the daunting High Atlas in the north to the rugged Jebel Saghro in the south, the entire valley is dotted with oases and mud-brick palaces that give the region its nickname: Valley of a Thousand Kasbahs. Some of the best views can only be glimpsed on foot, while hiking hidden livestock trails and nomad routes. Be sure to bring a sturdy pair of walking shoes!
Some eighteen kilometers from the town of Boumalne lie extraordinary formations of red rock that look like wax, melting right into the green palmeraie below. Locally known as Les doigts de singes ("Monkey's Fingers"), these bizarre, wind-worn shapes will stir your imagination. A bit further on lies the "Valley of Human Bodies," where starving travelers are once said to have died from hunger and been turned into stone. Cresting over a small pass, just fourteen kilometers from Boumalne, is the hidden Gorge de Miguirne, which joins the Dadès Gorge from the south. It offers a pleasant half-day hike amid its springs and rocky pools.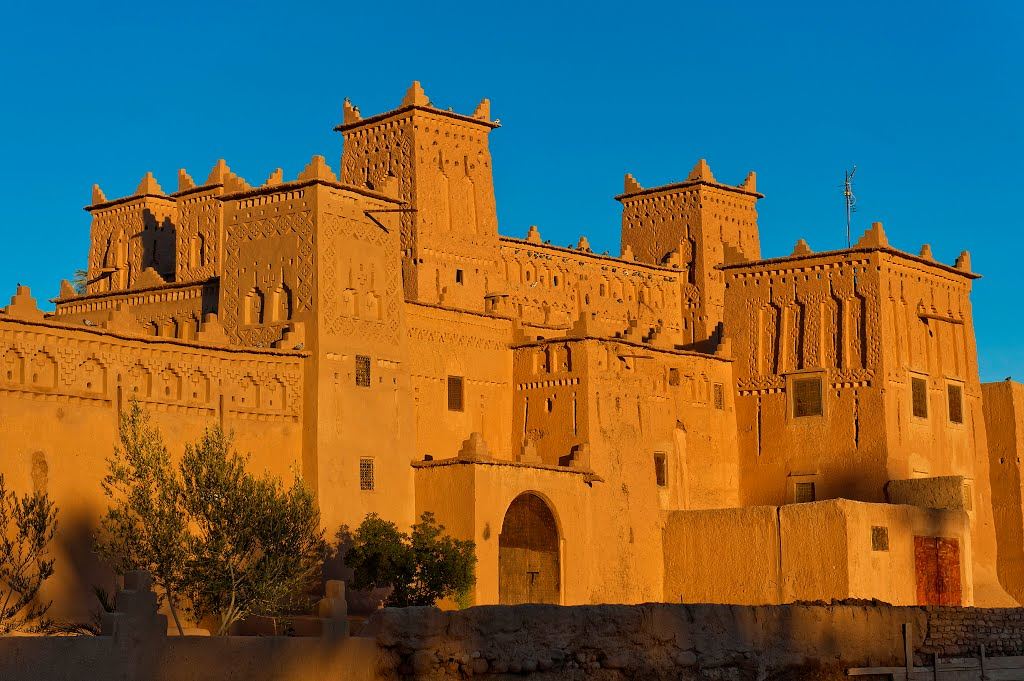 The most impressive kasbahs are found in Skoura, a fertile, palm-lined oasis with spectacular views of the Atlas Mountains. Also not to be missed in Skoura is the vast, UNESCO-protected palmeraie (palm grove), known popularly as the "Oasis of 1000 Palms." Underneath the green canopy of palms sits a fifteen-mile patchwork of garden plots, watered by an ancient khettara system of locks, levers, and canals. More than one hundred species of birds flourish here. The Kasbah Amridil, first built in the seventeenth century, is a living museum that shows traditional kasbah life over the centuries, with hand-carved door locks, an olive oil press, bread ovens that still bake, and stalls that once housed animals.

---