Travel by Interest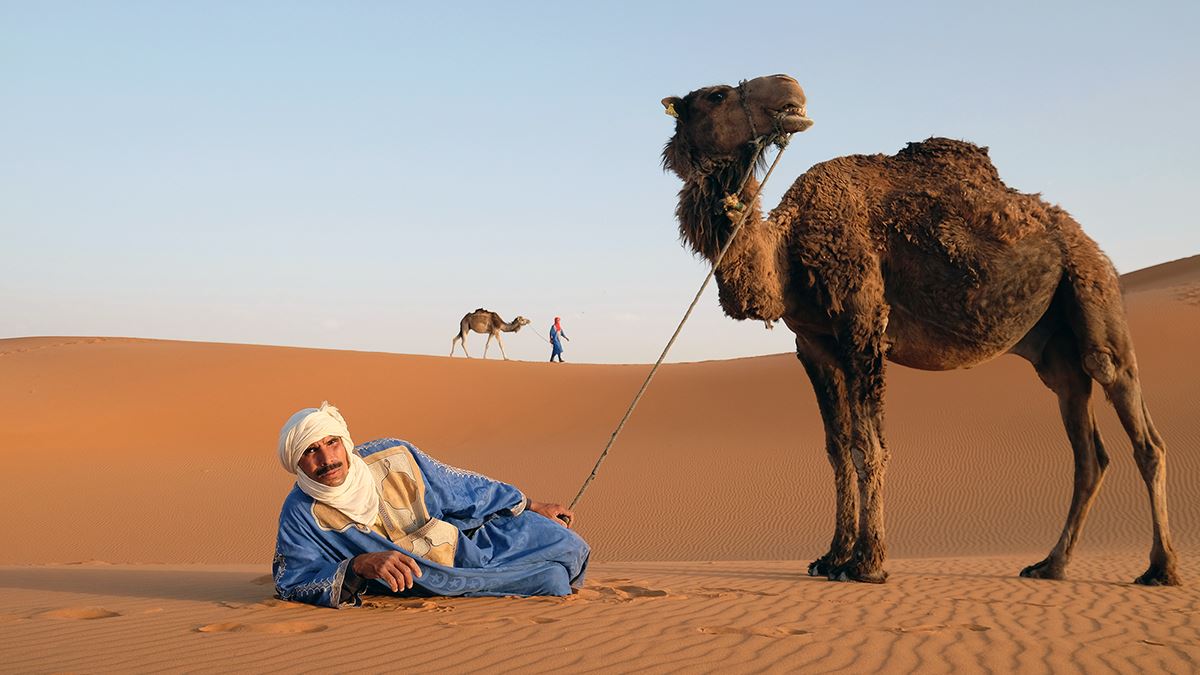 Your dream holiday to the Authentic Morocco begins here...
Flawless Travel will ensure you discover Morocco's unbelievable beauty and magic with only the finest services ranging from customised tours, VIP tours for groups or individuals, places that you should not miss, Morocco tour packages, places to stay and so much more. We are a reliable and regulated organisation with years of experience not just in the Moroccan tourism industry we customize itineraries to match our customers travel requirements, budget, desires and time.
Our experience has enabled us to ensure that you have a hassle free holiday in Morocco we place a high value onto our customers time and therefore provide a number of services in one location ensuring you always receive the very best all of the time, Our experience has informed us of the best places to stay, best places to eat, best ways to navigate around the various cities ensuring that you only have the finest of experiences.

What can you expect to find and experience in Morocco?
Historical
Morocco is full of historical places, legends, monuments and UNESCO world heritage sites it's a truly amazing place to touch history and see what the world looked like centuries ago history clashes with modern life and technology at every turn but still remaining unchanged for centuries.
Beaches
Exotic beaches and coastline with fishing ports, nature reserves windsurfing and water sports are scattered throughout Morocco giving a welcome break and boost of refreshment from the hustle of city life and adventure.
Deserts
Mesmerizing deserts and sand dunes are waiting to be explored by camel or something a little more adventurous a 4x4 jeep with dune bashing to get the blood coursing through your veins or something more relaxing in the dessert is an overnight stay in a traditional tent under the stars after watching a mixture of colours across the dunes as the sunsets.
Cities, souks and Medinas
Alluring cities with their legends, squares and walled Medinas cities like Marrakech, Essaouira, Fes, Volubilis are some of the most cultural and exciting cities providing a mix of historical and modern sites shopping being one of the main attractions at the souks of Morocco items ranging from Jewellery, Carpets ,Pottery and anything from the unusual to the natural.
Accommodation
Opulent accommodation and exceptional splendour can be seen at the many hotels and riads throughout Morocco. The Mamounia hotel is one of the best places to stay for a memorable experience. In old parts of the cities you can find a riad which is a little more traditional with some offering exceptional high standards and luxury.
Romance
Morocco is a country full of magic, myths and enchantment the many cities offer something special and unique be it culture, crafts or heritage Morocco offers travellers many opportunities from adventure to relaxation to romance whether you are resting together on a beach or camping in the dessert under the stars or sharing a plate of seafood in a cosy corner of a restaurant Morocco has all and more to provide you with a unique holiday experience whether it's a honeymoon, wedding, family holiday, retirement treat or part of your world tour Morocco will surely always excel.